WEA Sydney, and other venues – one or two day workshop.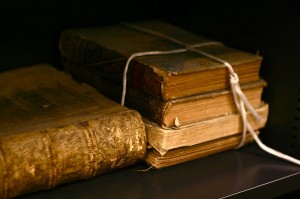 'Everyone has a book inside them' they say, but how do you get the darn thing out!
In one weekend learn everything you need to know about how to write your novel, memoir or non fiction book. In a supportive and creative atmosphere write your synopsis, chapter outline, and begin your first chapter. Set goals and a timetable for regular weekend writing that will see you with a draft manuscript in 3 – 6 months. All genres, all levels of experience welcome.
This workshop is run throughout the year at Writers Centres and WEA,  and is available if you want to bring it to your community.
Next Sydney Workshop  (one day) Sat  Nov 19, 10 am -4pm. 
Venue: WEA, 70-72 Bathurst St, Sydney.
Cost: $100.00 (Concession $90.00)
Bookings: Book online at WEA here
Feedback from  happy participants:
Have done nothing but write since I came home. For a writing sloth like me that's amazing so thankyou. Have enough tools and confidence now to think I have a chance to be published as a proper writer.That would be the biggest tick on my bucket list. Pamela Rapson. WEA Sydney workshop.
Jan, I absolutely loved the workshop. You teach without appearing to teach and to me this is one of the most effective ways to empower others. An absolute honour to meet you. June Perkins, Mission Beach.

Jan's workshop pulled the threads together to bind the pages and create an outline, chapters, title, ideas, dot points and a list of to do's to create the story. The polishers – my group:(the 'Novelle's), supplied a soft landing for
the buttons pushed to land in a jumble and be sorted, gently swept away or saved and carefully placed for the first draft of 'the book'.  Fiona Croft, Mission Beach.
Jan I have already written a little zine book about cassowaries, I love them!! Zine books I mean, my girls are madly making them as well, infectious! Danielle Wilson, Mission Beach.
Hi Jan,
I wanted to write and thank you again for a fantastic workshop. I've been on a few of these courses now, not heaps, but enough to know, and yours was the most inspiring that I've ever been on.It was great to be exposed to ideas about creativity and very affirming because I've done many of the things that you talked about for years in the past, but somehow stopped doing it of late – until now. Last weekend I spent time with my son planning how we could get to produce a small book of his art and writing to send to our friends and rellies for Christmas by folding a single sheet of A3 paper drawing and writing on it and stapling and cutting a couple of edges. He's very excited about the idea. Looks like its going to be the adventure of the diamond Axe. I'll let you know how I go getting my book done at weekends, and maybe when I'm a bit nearer with the story outline I'll send it to you because, while its not quite being a Tamil Tiger, there's plenty of adventure in there. Or maybe I'll come to another one of your events.
Thanks again for the re-ignition of the creative fires. Steve Curran, WEA Sydney workshop.