Nov 29  – March 20      AVAILABLE ALSO AS AN ONLINE COURSE!

If attending in Sydney RESERVE YOUR PLACE NOW -Workhops with MS Session    or  Workshops only
ASK FOR MORE INFORMATION HERE  CHECK OUT PAST ALUMNI HERE

Five workshop meetings, plus optional one-on-one manuscript session on completion of the course.
Workshop days – Sun, Nov 29 : 10 am – 4pm. Sun, Dec 13: 10am -4pm. Sun, Jan 10,10 am – 4pm, Sun Jan  31: 10am-4pm, Sun March 20: 10am -4pm.

_________________________________________________________________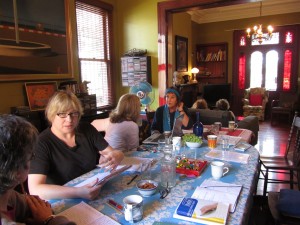 The Labs   
All genres and level of experience welcome.

Five workshop meetings will set you up with goal setting, writing quotas, progress check ins, expert guidance and support for your summer writing program, all designed for you to make serious inroads into your current writing project. Using a technique she has developed called Meditative Writing, Jan takes writers deep into their creative source. The Meditative Methods allow you to access the deep subconscious pool of image and sense memory you need to create powerful writing. Getting conscious mind out of the way means the process can become effortless and joyful, free from the struggle and overwhelm that often accompanies long distance writing.  Jan has meditations for every aspect of craft and process including: creating the world of your story, finding your narrator voice, creating original characters, discovering compelling plots, ensuring the impact of your story and dealing with your negative inner critic.
Lab 1, Sun. Nov 29  – mapping exercises on your writing project idea, receive feedback and workshop individual writing, establish mutual mentoring teams, set writing timetable, set goals for the summer and Lab 2 goals.
Lab 2, Sun. Dec 13 –present your progress report and workshop a selection of work from the past 2 weeks writing, exercises on  setting and voice. Set Lab 3 goals.
Lab 3 Sun. Jan 10 – present your progress report and workshop a selection of work from the past weeks of writing, exercises on character, story, structure, style.
Lab 4 Sun. Jan 31 – present synopsis, outline and and finished section of your writing project. Exercises on theme, unity, cohesiveness, impact. Set Lab 4 goals. Final feedback session, advice on pitching and publishing your manuscript, set goals for rewrites, polishing, approaching publishers.
Lab 5, Sun, March 20 – pitch your book to the group at Draft Swap – read synopsis and excerpt. Swap your draft with a fellow writer.  Exercises, tips on rewriting.  Set date for manuscript feedback session with tutor Jan Cornall.
NOTE: You can set a date for your MS session for up to four months time after the end of the course (March 20). This will give you a deadline to work to and a chance to finish your draft, or draft section with MS feedback.
Where: Glenrock House , Petersham, Sydney.
Price:  $950AUD – includes manuscript session with tutor on completion of course.  Pay now by Paypal.
$650AUD  – workshops only w/o manuscript session: Pay now by Paypal
$150AUD – per individual workshop lab. Concession prices available on enquiry
Manuscript sessions  – will be held after the lab as arranged by skype or in person.  (NOTE: this offer can be taken for up to 4 months after the completion of the lab).
SUMMER WRITERS LAB ONLINE
International registration for Online Lab here    
The online Lab will function at the same time as Summer Writers Lab. Instead of meeting face to face, you will be sent writing tasks to complete for each lab. You will email your work to Jan for feedback and (technology allowing) have the opportunity to read your work live by skype hookup to the group on Lab days. We also hope to have an online notice board where all Lab members can post work for comments. Deadlines to work for, feedback and expert guidance will see you achieve your writing goals.

Places are limited so please book your spot asap and send details of your writing project to Jan. Include a brief synopsis ( no more than one page), details of your progress so far and what you would like to achieve in the lab.
The manuscript feedback session, offered for up to four months after the end of the course (Jan 31) by skype,  gives you an extra deadline to complete a full or partial draft, so you can really use this summer to make serious inroads into your current writing project.
Online prices  $550USD  Workshops only
$750 USD Workshops plus Manuscropt session on completion.