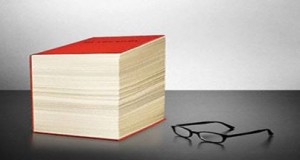 An Intensive Mentoring Program designed to facilitate the completion of your draft manuscript within a nine month period.
This program introduces you to creativity techniques, provides tuition on the essential elements of writing craft, sets up fortnightly deadlines and offers check in calls with detailed monthly feedback sessions on submitted excerpts. You also receive free entry to Draft Busters monthly workshops, a complimentary Avoidance Buster Manual, WOW manual and writing meditations CD. Plus a discount on Writers Journey creative adventures.
Over the past 10 years Jan has sucessfully mentored a number of first time (and published) writers through to publishing. While many have gone on to publish with major publishing houses a number have also had success in independent publishing.  Jan's connections and knowledge in the publishing industry offer writers a helpful and hopeful way into realising their writing dreams. See more below.
Price: usual price $2,595.  LIMITED DISCOUNT OFFER $1,995.  Payment in full is due at the beginning of the mentorship. contact Jan for payment details.
You will not only be making an important monetary investment in your work (at the price of  one or two cappaccinos per day) but more importantly you will be making a physical and emotional pledge to finish your draft.(Note: if you think this seems expensive, compare with a well known course which charges $5950, for a six month course without the one-on-one attention on your MS).
HOW IT WORKS
First Trimester: Write like mad!
We use mapping, word play, sense meditations, scrap booking and visualisation techniques to simply get the words on the page. We set up writing timetables and word quotas (like 500 words or 10 mins per day) to keep the writing flowing. (Did you know that 500 words per day for 9 months adds up to 126,000 words!) As well we introduce the elements of good story telling: how to step into the narrator voice, how evoke the world of your book and create compelling characters.
Second Trimester: Shaping the story.
With the raw material from T1 we start to shape the story. Employing creative mapping and graphing methods you begin to structure your story and identify the major themes. Introducing the elements of plot you learn how to create a page turning story. Continuing to work with the main character's journey you create the story arrow and the subplots of the minor characters.
Third Trimester:  The home run
In this trimester we work on revising and editing, learning how to transform your work into powerful writing. We work on beginnings and endings, checking for cohesiveness, unity and the lasting impression we want to leave with the reader. You about agents and publishers and how to write the book proposal and pitch that will launch your book into the world.
Post partum care
You have an optional three months period after completion of the mentorship if you need more time before your final deadline and MS Session. Jan is available for 2 phone or skype consultations during this time if needed.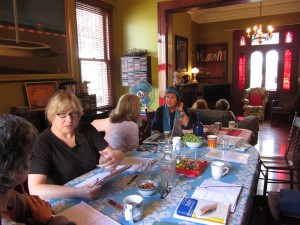 Draft Busters in Petersham
Jan has mentored a number of writers through to publishing. They include: Marguerite Van Geldermalsen, Married To A Bedouin (Virago); Margaret Wilcox, Gone (Penguin); Catherine Therese, The Weight Of Silence (Hachette Livre); Walter Mason, Destination Saigon (Allen & Unwin); Yvonne Louis, Brush with Mondrian (Murdoch) and Public Life Private Grief, Mary Delahunty (Hardie Grant): Raymond Hawkins,  The Electronic Swagman (Halstead Press); Jennifer Smart, The Wardrobe Girl (Random House), Biff Ward, In My Mothers Hands (Allen & Unwin). Established writers like Margo Lanagan and AD Scott also receive support from Jan's workshops. Margo's most recent fantasy novels, Tender Morsels and Sea Hearts, are published by Allen & Unwin in Australia, Knopf – USA, David Fickling Books, UK. AD Scott's murder mysteries: including A Small Death in the Great Glen and Tales From The Highland Gazette are published by Simon and Schuster in the US. See more here.