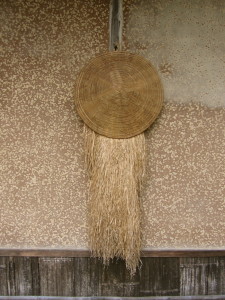 November  6 – 16, 2017. Register your interest here.
Join us on a unique creative adventure following the footsteps of Japan's famous haiku poet Matsuo Basho through an autumn landscape.  This year we travel the ancient Nasakendo Highway from Kyoto; staying in inns, hot springs and local hotels, walking 2-3 hours per most days ( train and car in between) and ending our tour in Tokyo. Open to writers, poets and creative artists of all modalities, daily creativity workshops will take their inspiration from our explorations of the haiku form. Bringing our attention to observing the small details of nature in the present moment, we learn how to take this stimulus into our chosen art form, creating a haiku journal of poems, observations, sketches, photos and writings as we go.
The famous haiku poet Basho travelled the Kisoji in 1685, one of several pilgrimages he made as an exercise in spiritual and artistic refinement. In 1687, Basho traveled along  along parts of the Nakasendo, immortalizing his journey in "Knapsack Notebook (Oi no kobumi)." "Sarashina Journal (Sarashina Kiko)" followed in 1688.
So often seen off,
Or seeing you off, journey's end –
Autumn in Kiso
Prices:
Twin Share: $6950AUD Early Bird Pay half now,  complete payment by Feb 28.
Twin Share: $7295AUD Regular price, pay by May 1.
Single supplment: $450AUD
Note: due to limited rooms in our traditional ryokan accomodation, limited single supplements  can not be guaranteed for all nights, and will be given to the earliest bookings.
Inclusions: accomodation, airport transfers,  most meals, Tokyo – Kyoto travel, entrance fees to museums and temples, guide, tutor.
Exclusions: international airfares, travel insurance, some meals, drinks, personal extras.
See itinerary and more info here.