Easter,  April 10 -17 2017. A eight day creative intensive at a private beachside hacienda in Bali.
Our retreat takes place in beachside Padang Galak, near Sanur, with two days exploring  the nearby island of Nusa Penida. Morning workshops, afternoon writing and evening readings, will provide the perfect environment in which you can significantly progress your writing project.
 RESERVE YOUR PLACE HERE. ASK FOR MORE INFORMATION HERE. VIEW PHOTO GALLERY .VIEW VID HERE
———————————————————————————————————————————————————————————————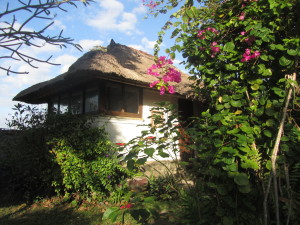 Bring a current writing project or start one afresh. The workshop exercises are designed to progress your writing at whatever stage. All genres and all levels of experience are welcome.

On our Backstage Bali retreat you have the chance to re-energise your creativity in the heart of Balinese culture and find out why Bali has been a mecca for creative artists, writers and thinkers for centuries. Based in Bali's seaside village of Padang Galak (near Sanur) our focus will be on writing, but we will also venture into the local landscape to immerse ourselves in the everyday creative and spiritual practice of the Balinese people during their important Galungan Festival. Taking our inspiration from Balinese cosmology, and linking the senses and elements with essential aspects of writing craft, we will bring this stimulus into our writing projects.