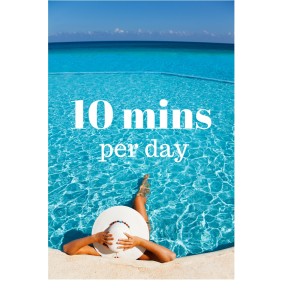 The holiday period is upon us and it's a great time to get some writing done. Don't worry, you don't have to give up sipping daquiris by the pool or spending time with family and friends. Ten minutes a day is all it takes!
Yes, that's all. With tips, tricks and guidance from yours truly, you can establish a daily writing habit that will see you make great progress on your writing project in 2016.
And guess what? It's free! Sign up now and work at your own pace. With teacher/student interface so you have a chance to enter discussions, ask questions, and post links to your work.
ENROLL HERE                        Happy Holidays Everyone!