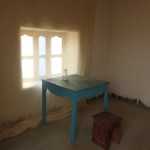 Finding time to write is not so easy in our fast paced technological world. Remember the days when you could just do one thing at a time? Imagine making a comittment to spend all the time you can for three months on your writing project. Even if you can't give up your day job it is still possible to find hours and minutes in every day for your writing if you really want to. Learn how to use them wisely on this guided mentorship program with your own writing and meditation guide.
It includes:
One complimentary intro Skype session (1 hour max) for goal setting and timetabling.
Three Skype feedback sessions (monthly) on up to 3000 words, skype or in person (1 hour ).
Or
Six Skype feedback sessions (fortnightly) on up to 1500 words, Skype or in person (half hour)
One optional Desperate Debrief Skype session (30 mins)
Wrap up Skype Session (30 mins)
At the end of your three months you can expect to have made serious inroads to your writing project.
Cost: $750
Book here