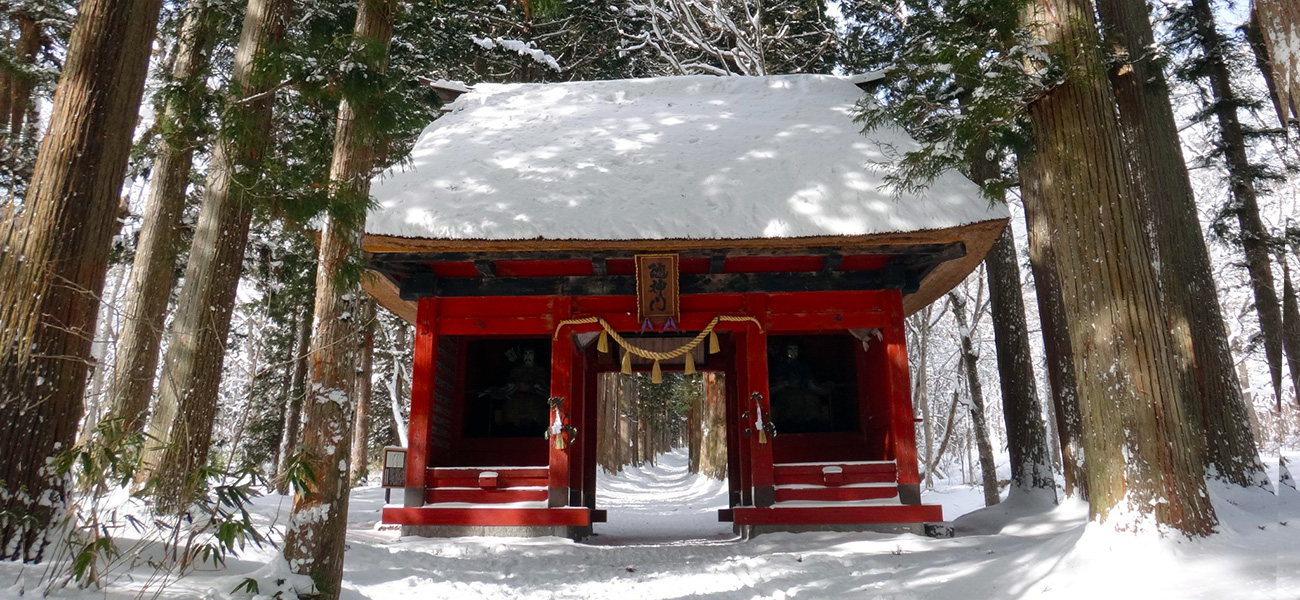 February 2019. Dates tbc. A 7 day, 6 night  snowshoe tour through Japan's famed Snow Country where the famous novel by Nobel Prize winning author Yasunari Kawabata, The Snow Country is set. For writers and artists of all modalities. Daily writing/creativity workshops and evening readings give encouragement for creatively recording your experience on the tour.
_______________________________________________________________________________________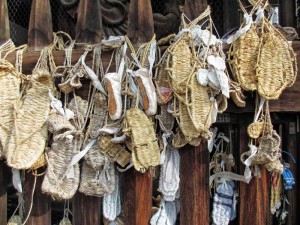 The Snow Country Trek is a creative retreat combined with a fully guided snowshoeing tour. It is suitable for anyone who is a reasonably strong, regular walker.
Our  tour starts in Tokyo and finishes in Nagano. Our accommodation includes shinto pilgrims' lodgings, wooden cottages buried in deep snow and Japanese inns. On most nights we have the added delight of onsen thermal hot spring baths.
The Snow Country region records each year some of the heaviest snow falls found anywhere on Earth. This tour provides an intimate experience of life in a winter wonderland that can only be accessed using snowshoes: we visit a spectacular shinto shrine complex; stay in charming farming villages located in deep valleys; and cross spectacular, remote winter landscapes where the only other footprints we see will almost certainly be left by the local wildlife. A highlight is a night walk through a beech forest.
Mountains and the snow are the motifs for this region, where the locals have developed a unique way of life dictated by their environment.  The locals are a hardy people with a generosity and warmth of spirit that inspires. We find warm welcomes wherever we go and sumptuous meals with ingredients sourced from the surrounding region. Among the locals we meet on our travels includes a bear hunter. We find him in one of the remotest villages in Japan, where we join him for an intimate insight into a traditional way of life that has all but disappeared in Japan.
Fitness
Our walks each day are between 1 hour to 5 hours and are generally on the flat but also includes some steeper climbs. Although tour participants do not need to be experienced winter walkers, snowshoeing does require a reasonably good level of fitness. Please note that how far we can walk and how much energy we expend depends greatly on snow conditions; fresh softer snow is more energy intensive to walk on than compacted, older snow.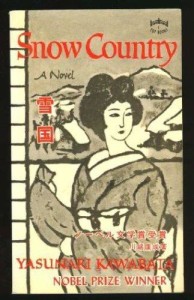 Yasunari Kawabata
"The train came out of the long border tunnel — and there was the snow country."
This is the backdrop that one of my favourite novels of all time, Yasunari Kawabata's Snow Country is set.
'At an isolated mountain hot spring, with snow blanketing every surface, Shimamura, a wealthy dilettante meets Komako, a lowly geisha. She gives herself to him fully and without remorse, despite knowing that their passion cannot last and that the affair can have only one outcome. In chronicling the course of this doomed romance, Kawabata has created a story for the ages — a stunning novel dense in implication and exalting in its sadness.'
Daily readings from his novel and life story will bring a unique literary significance to our trek and offer inspiration to our own journey as we explore the haiku form.
"Beautifully economical. . . . The haiku works entirely by implication; so, in this novel, using the same delicate, glancing technique, Mr. Kawabata probes a complicated human relationship."
—The Times Literary Supplement.
_______________________________________________________________________________________
Prices: (Approx at this stage)

$4,995AUD early bird pay in full by April 15.
Single supplement $300AUD ( singles are available on a limited basis)
$5395AUD regular price.
A deposit of $600AUD will reserve your place.  PAY DEPOSIT HERE.
Contact Jan for further payment details.
Inclusions: A fully guided tour including local travel from tour meeting point in Tokyo to finishing point in Nagano; accommodation for 6 nights; 6 breakfasts, 6 lunches and 6 evening meals; snowshoe rental; baggage transfers and entrance fees plus creative workshops .
Exclusions:  Travel insurance, flights, drinks with meals personal extras.
_______________________________________________________________________________________
Detailed itinerary coming soon!