2017 dates TBC. A 12 day creative journey into the ancient Kingdom of Bhutan, where gross national happiness is the number one priority. Arriving in Paro, we criss cross the wild mountains and serene valleys of this fascinating land, exploring temples, craft markets, sacred sites, writing and making art as we go. Towards the end of our tour we join the Mountain Echoes Literary Festival and climb to The spectacular Tiger's Nest Monastery for our grand finale.
ASK FOR MORE INFORMATION HERE   VIEW PHOTO GALLERY HERE
REGISTER YOUR INTEREST HERE (specify Bhutan tour)
_______________________________________________________________________________________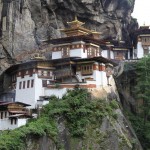 "Bhutan is no ordinary place. It is an amply modern country yet medieval with one foot still rooted in its past. Bhutan is aware of the downsides of rapid modernization and has decided to move cautiously without losing its soul. Sustainable socio-economic development, preservation and promotion of culture and tradition, and preservation and protection of natural environment are at the forefront of government policy.  Every decision is carefully weighed for the benefit of its people. The government's 'high value-low volume' tourism policy is therefore a good example of its efforts to keep foreign influences at bay while nurturing Bhutanese values at home. This gives Bhutan a different look and feel altogether, a visual and spiritual feast for all visitors." www.littelbhutan.com
Into this landscape we arrive as artists and writers, drawing on the inspiration of spiritual traditions which have been practiced for hundreds of years, picking up the scent of stories that have been passed down for generations, preserved still in the vibrant culture of a land intent on keeping its way of life intact.  We spend 12 days travelling the hidden valleys and high passes of this extraordinary place, taking part in daily creativity workshops, learning on how to turn our immersive experience into art. Pre-dinner readings give us a chance to reflect not only on our creative hunting and gathering but on the day's travel. Bring a current creative project or document the journey in your chosen artform.  All levels of experience welcome. Towards the end of our trip we spend two days at the Mountain Echoes Literary Festival meeting noted writers from Bhutan and the Asia region.
Flights:  Travel from your own location to arrive Bangkok on the evening of 17 Aug. Stay overnight at Novotel Suvarnabhumi Airport hotel(make your own booking).  Fly as a group from Bangkok to Paro, Bhutan, 18 Aug. Bangkok -Paro-Bangkok included in price.
Price:   $5150AUD twin share,   $5795 AUD single supplement. (Deposit due asap).
Australian creative adventurers, payment by internet transfer:  REGISTER HERE
or USD  $3700USD twin share,  $4280USD w single supplement. (Deposit due asap).
International creative adventurers, payment by CC    
A deposit of $1200 due on registering to reserve your land and air bookings. The balance is due by May 30.  (Includes Bangkok/Paro/Bangok flights. Your international flights to and from Bangkok and Novotel booking are not included in the price. Prices may be adjusted to reflect current exchange rates). An additional $100USD is required on arrival to Bangkok.
Includes:
English speaking guide & driver with SUV/minibus.
All touring & transfers throughout your journey.
Traditional 3 star hotel accom with private bathrooms.
All meals & bottled water daily.
Entrance fees and sightseeing.
Visa fees, Government royalties & taxes.
Bank transfer & communications fees.
A comprehensive pre-departure planning kit.
Professionally operated by Bhutan Tourism Corp.
Charity contribution to the Dragon Riders charity group.
Bangkok/Paro/Bangkok airfare(AU$900)
Excludes:
Personal items – laundry, drinks, tel calls, tips etc.
Luxury hotel upgrades are additional costs.
Travel Insurance – mandatory to enter Bhutan.
Return airfare to and from Bangkok from your original destination.
Bangkok hotel booking.
ITINERARY
Note: the itinerary below also includes morning workshops and evening readings except on our long travelling days.
Thursday 18 August:
Paro Airport to Thimphu City (1 hr 30mins)
After clearing immigration and customs you will be greeted by your BTCL guide and driver and transferred to Bhutan's capital Thimphu, travelling through the spectacular countryside en-route. All the houses and buildings in the Kingdom are painted and constructed in traditional Bhutanese style.
This afternoon take an introductory orientation tour of Thimphu including the National Memorial Stupa and enjoy a wander along Thimphu's main street Norzin Lam & visit the craft bazaar.
Overnight Thimphu – Bhutanese Style 3* Hotel
Friday 19 August:
Thimphu to Phobjikha Valley (5 hours)
You will then be transferred by road eastwards to the Phobjikha Valley.
En-route pass the Semtokha Dzong built in 1629, the oldest fortress of its
kind that guarded the Thimphu valley, and which today is a monastery. Continue ascending to Dochu La (pass) to view the 108 Stupas, commissioned by a former Queen as a memorial to those who lost their lives during the low intensity conflict in late 2002 when Bhutan evicted Indian rebels camped in the jungle on the Bhutan–Indian border. On a clear day you will witness a breathtaking view of the eastern Himalaya. Descending into the Punakha valley pass the new town of Bajo and, when the ruins of the Wangdue Phodrang Dzong (tragically destroyed by fire in 2012, now under reconstruction) come into view, notice the large cacti that cover the hillside below. These were planted long ago to discourage invaders from climbing the steep slope to the Dzong. From the road view Rinchengang, one of Bhutan's oldest villages, which did not have access to water, electricity or schooling until the early 1990's. The craftsmeof Rinchengang are sought after for their skills in construction of Dzongs and Lhakhangs (temples).
Phobjikha is a glacial valley on the western slopes of the Black Mountains and is one of the most beautiful open valleys in Bhutan. It is also one of the most important wildlife preserves in the country and the winter home (late Oct to early Feb) of the rare black necked crane, which annually flies
in from Tibet. There are also muntjak (barking deer), wild boar, sambar, Himalayan black bears, leopard and red foxes. While in Phobjikha visit the Black Crane nature information centre; the sacred Gangtey Monastery plus enjoy time to wander through Gangtey village and hike the Gangtey Nature Trail.
Overnight Phobjikha Valley – Bhutanese Style 3* Hotel.
Saturday 20 August:
Activities & hiking in the Phobjikha Valley today.
Explore the Phobjikha valley today as per the suggestions above.
Overnight Phobjikha Valley – Bhutanese Style 3* Hotel.
Sunday 21 August:
Phobjikha Valley to Choekhor Valley (4 hrs 30mins)
This morning depart Phobjikha (via Trongsa) to the central Bumthang region, comprising the 4 valleys of Choekhor, Tang, Ura and Chhume, and traversing the Pele La (pass) which crosses through the Black Mountains National Park and divides western and central Bhutan. Keep a watchful eye
out for Rhesus Macaques (Brown Monkeys) on the side of the road. The Trongsa Dzong is the ancestral home of the Royal Family of Bhutan and is perched at the end of a ridge and seems to hang in space at the head of the valley. The Dzong's location afforded it great power over this part of the country, in earlier times, as the only foot and mule trail between east and western Bhutan leads straight through Trongsa and through the Dzong itself. Make a stop here for Lunch today and visit the excellent museum which has been recently added into its ancient watchtower.
On arrival in the Bumthang region notice the large fields of buckwheat that cover the valleys…..buckwheat noodles and pancakes are a Bumthang specialty. If time permits stop in the Chhume valley for the opportunity to shop for excellent local handicrafts and textiles. This region is renowned for its exceptionally high qualityweavings.
Overnight Choekhor Valley – Bhutanese Style 3* Hotel.
Monday 22 August:
Sightseeing in the Bumthang Region.
Today your sightseeing options include visits to the Wangdicholing Palace and one
or both of the Jambay & Kurjey Lhakhangs. These are the oldest two monasteries in
the kingdom and all the Kings of Bhutan are cremated at Kurjey Lhakhang. Time
permitting, other options include the Tamshing Monastery where about 95 Monks
reside…most are under 15 and from poorer families who cannot afford to send their
children to state school.
Visit the Jakar Dzong and/or Mebartsho (Burning Lake), one of the most sacred
Buddhist pilgrimage sites, before taking a walk through Chamkhar town.
Overnight Choekhor Valley – Bhutanese Style 3* Hotel.
Tuesday 23 August:
Writing day.We take time out to concentrate on our writing with a morning workshop and free writing time followed by pre dinner readings.
Overnight Choekhor Valley – Bhutanese Style 3* Hotel.
Wednesday 24 August:
Choekhor Valley to Punakha Valley. (7 hrs)
Early morning transfer back westwards to the Punakha Valley which holds the title as the winter capital because of its more temperate climate. On arrival into the valley stretch your legs during a short visit to Chimi Lhakhang, a monastery built by Lama Drukpa Kuenley (aka as the Divine Madman or Mad Monk) who has a very colourful history and which is an easy 20 minute walk across the paddy fields. It is believed that childless women who visit the temple will conceive after receiving a "wang" (blessing) from the resident monk.
Overnight Punakha Valley – Bhutanese Style 3* Hotel
Thursday 25 August:
Sightseeing in Punakha.
Today visit the dramatic Punakha Dzong, which formerly served as the seat of the government and is still the winter residence of the Dratsheng (Central Monk Body). This is Bhutan's most spectacular Dzong and an excellent example of how a medieval fortress and a centre of both monastic and administrative functions, has adapted and evolved for modern day use.
This afternoon has been set aside for writing in the rievrside glasshouse tea room at the hotel.
Overnight Punakha Valley – Bhutanese Style 3* Hotel.
Friday 26 August :
Punakha Valley to Thimphu. (3hrs 30 mins)
This morning transfer westwards to the Thimphu valley once again traversing Dochu La on arrival in Thimphu enjoy your lunch in a local restaurant.
Afternoon Attend the Mountain Echo's Literary Festival today. (Schedule TBA)
Overnight Thimphu – Bhutanese Style 3* Hotel
Other sightseeing options available while staying in Thimphu over the festival.
Visit Zorig Chusum – the Institute of the 13 Arts & Crafts of Bhutan; the celebrated Royal Textile Academy or the Gagyel Weaving Centre, the National Library, which holds a vast collection of ancient Buddhist manuscripts; the hand-made paper making factory and the Folk Heritage Museum. Take an excursion up the Thimphu valley to view the majestic Trashi Chhoe Dzong, the seat of Bhutan's government and royal offices. Early one morning visit the stunning Golden Buddha, which offers an excellent 1 hour (3km) hiking option with sensational views of Thimphu city and valley & don't forget to wander along Thimphu's main street Norzin Lam and visit the Craft Bazaar.
Saturday 27 August:
Attend the Mountain Echo's Literary Festival today. (Schedule TBA)
Overnight Thimphu– Bhutanese Style 3* Hotel
Sunday 28 August:
Thimphu to Paro Valley. (1 hr & 30 mins)
At leisure in Thimphu this morning as per the sightseeing suggestions above or spend more time at the Literary festival. After lunch today transfer to the Paro Valley.
On arrival in Paro enjoy an orientation tour of the major features in Paro town including Paro Dzong with its cantilever bridge. We recommend a wander along the main street of Paro which offers excellent shopping for jewellery and handicrafts
Overnight Paro Valley – Bhutanese Style 3* Hotel
Monday 29 August:
Hiking Pilgrimage & Sightseeing in the Paro Valley.
This morning hike to the Taktsang Monastery, also known as Tiger's Nest. This is Bhutan's most revered
monastery and all Bhutanese strive to make the pilgrimage here at least once in their lives. This visit is much more than 'just a hike' and each step gains merit points for the next part of life's journey.
Choose between a 2 hour round trip hike to the monastery viewpoint, or a longer 5 hour and more strenuous hike into the monastery itself. Please note you must be of at least moderate fitness to make it all the way to the monastery and back. Tigers Nest clings impossibly to a cliff of rock at 1000 metres above the valley floor & where Guru Rinpoche flew on the back of a tigress to subdue the local demons followed by 3 years meditation in a cave still visible in the monastery. In 1998 Taktsang was seriously damaged by fire and has since been painstakingly reconstructed to its original condition and consecrated by the 4th King in 2005.
This afternoon visit, Kichyu Lhakhang – a most revered temple boasting an orange tree that perpetually bears fruit followed by a visit to the ruins of the Drugyel Dzong at the head of the valley. This Dzong
successfully repelled constant incursions by the Tibetans and was tragically burned down in the 1950's when a butter lamp overturned. On a clear day you can witness the sacred Mt Chomolhari at just over
7314 metres.
Overnight Paro Valley – Bhutanese Style 3* Hotel.
Tuesday 30 August:
Late morning departure to Paro Airport for your flight to Bangkok.