8 days immersed in writing and Balinese culture. No dates for 2016, currently in planning for 2017. Please register your interest in a future retreat here.
Our writing intensive begins on the edge of a volcano in Kintamani and ends in a tranquil Sideman rice paddy valley. Four workshop days followed by three solid days of writing allows you to significantly progress your writing project.
 RESERVE YOUR PLACE HERE. ASK FOR MORE INFORMATION HERE. VIEW PHOTO GALLERY

———————————————————————————————————————————————————–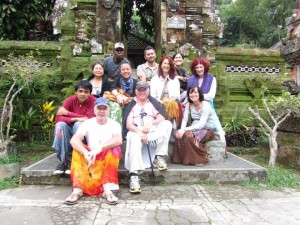 Bring a current writing project or start one afresh. The workshop exercises are designed to progress your writing from whatever stage it is at. All genres and all levels of experience are welcome.

On our Backstage Bali retreat you have the chance to re-energise your creativity in the heart of Balinese culture and find out why Bali has been a mecca for creative artists, writers and thinkers for centuries. Beginning in Bali's mountain village Kintamani, on the rim of a volcanic caldera, we will venture into the local landscape to immerse ourselves in the everyday creative and spiritual practice of the Balinese people as they prepare for the imporant Galungan Festival. Following the map of Balinese cosmology we will travel clockwise around the points of the compass, linking the senses and elements with essential aspects of writing craft and using this stimulus to progress our writing projects.
Working with the Senses and Elements
Travelling to the East we contemplate earth through the sense of sight, recognising the importance of descriptive detail in creating the world of our story. In the South we listen to the fire element to find the strength and power of our narrator voice. In the west the touch of wind and air helps us get under our characters' skin. To the watery North we sniff out the structure of plot and action, and arriving in the spacious Centre of the caldera we learn to layer in emotional taste and subtext to ensure the impact of our work.
Gathering our Creative material
Visiting temples and villages from the Bali Aga era, taking part in local ceremonies, meeting local artisans and hearing their stories, we gather material for our creative work.  In daily workshops you can work on your current writing project as well as learn techniques of haibun and haiku, scrap booking, paper artistry and oriental stitching.  By the end of the week you will not only have made serious inroads into your writing but created a hand made book that illustrates its essence.
Your writing project

If you have been on one of my retreats and think you have covered this ground before don't worry, the exercises always vary according to local stimuli. Attention is given to your individual process so you can progress whatever genre or stage your writing is at. On this course, depending on your focus you can spend more time writing or more time playing with paper, zines and artist books.
Weather
The temperature in Kintamani drops overnight as cloud cover moves in  ( can go as low as 15 degrees below the regular temp) so bring warm clothes for the evenings. Morning meditation sessions greet the sun as it rises through the mountain mists and clear the mind for the day's writing.
Guest speakers and the Balinese landscape

Local experts (architect Trishna Newson) and local artists may also join us. The mandala of home and village as map of the human body and psyche will be expanded daily by our guide Kadek Kris and  as he explains how  the cosmology of direction rules everything in Balinese culture – from how to build your house to treating common illness. From this rich cultural  immersion we will create our own cosmic maps to guide us on our creative journey.
Accommodation
For the first four days and nights we will stay at the Lakeview Hotel in Kintamani village, for our mountain retreat on the edge of the caldera with views from all rooms to Mt Batur and its mystical volcanic lake. Readings and workshops will take place in the Danu Lounge with morning and evening meals served on the balcony or in the restaurant. Each day we skip the lunch crowds to head out on our excursions only 20 minutes drive away, returning each afternoon to sunset views from the hotel balcony. On day 5 we transfer to Darmada Resort in nearby Sideman, a serene rice paddy valley known for its unique weaving and silversmithing. Leaving the big views and spacious skies behind we allow the tranquility of the enclosed valley to provide the perfect atmosphere for inward focus as we concentrate on bringing our ideas to the page. Now the focus is on clocking up our word count with breaks for swimming in natural spring fed streams, rice paddy walks and cycling.
Our Hosts
With the best view in Bali, a vibrant exhibition space, artist chefs in residence, the Lakeview is fast becoming a hub for arts and literature.Our hosts Sarita Newson, a well known publisher of fine art books (Saritaksu Editions) and son Kadek Kris, curator, translator, writer, are just part of the family who will be looking after us. Many of the stories and places they share with us come from the unique knowledge handed down through the generations who have lived by the sacred mountain lake for hundreds of years. More info re Lakeview Hotel:  http://lakeviewhotel.info/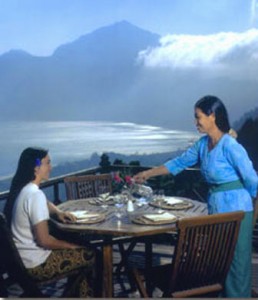 TRIP DETAILS
Price: $2495 AUD (early bird $2195 AUD paid in full by April 30 2016)
Includes: airport transfers to and from Denpasar Airport to Lakeview Hotel Kintamani, and Darmada Resort, single room, (some may share at Darmada) excursions, all meals at Lakeview and Darmada plus tuition fees.
Excludes:  international airfare, drinks, alcohol, optional extras,laundry, massage,private trips,comprehensive travel insurance.
If you are a national or expat living in SE Asia, contact Jan for local prices.
Payment: A non-refundable deposit of $600 will reserve your place. (Early Bird payment in full by April 30. Cancellation conditions apply. Please read WJ terms and conditions at the bottom of your info sheet.
Booking: Contact Jan for payment details and information sheet.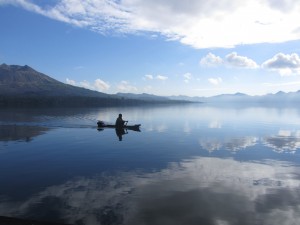 ITINERARY (4 days, 4 nights at Kintamani, 4 days 3 nights at Darmada
Day 1 :
Pick up at Denpasar Airport for direct transfer to Kintamani.
(If you prefer to arrive the day before  and stay at the coast  at your own expense you will be given a direct transfer to Kintamani from your hotel. If you are already in Bali we will arrange pick up from your hotel).
6-7pm Arrive Kintamani, check in, and gather in the DaNu Lounge for welcome dinner at 7.30 p.m.
Day 2:

8-9am – breakfast
9-11.30.00 am – morning workshop, Mapping the territory of our stories with descriptive detail and narrator voice.
11.45 – excursion East to Abang A fifteen minute drive along the southern rim of the caldera, with magnificent views out over the lake and mountains, followed by a walk in the forest beside the path that leads to Mt. Abang. Commune with nature (Ibu Pertiwi) in a forest setting with a picnic lunch and outdoor writing sessions. Plus a very special visit to a unique forest temple.
3 p.m. return to hotel, afternoon tea
6pm – readings and feedback sessions
7.30 – dinner
8.30 – evening activities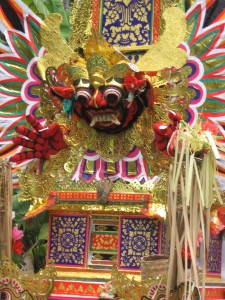 Day 3:

8-9am – breakfast
9-11.30 am – morning workshop- Creating compelling characters.
1pm:excursion South to Penglipuran – village & rice fields.
Penglipuran, is a traditional village (the words Penglipuran are derived from Pengeling Pura – a holy place for remembering the ancestors, who came from Bayung Gede village. Here the buildings still retain their traditional Balinese architecture and orientation, stretching from the north to the south—the mountains to the sea. The village temple is located on the highest point at the top of the village. Nearly all the main houses still use the traditional roof of bamboo tiles with daubed earth walls painted in natural colors. And each compound consistently maintains the original design of the traditional bale (pavilions) and kitchen in the south-eastern corner, dwelling of Brahma, the god of fire. Writing sessions and a traditional Balinese banana-leaf wrapped lunch in the village.
3 p.m. return to hotel, afternoon tea
6pm – readings and feedback sessions
7.30 – dinner
8.30 – evening activities
Day 4 :

8-9am – breakfast
9-11.30 am – morning workshop -Lights, camera, action! Plots and subplots.
11.45 – excursion North to Penulisan
Pura Penulisan is the highest temple on the island, and also the site of the first written 'prasasti' – words etched in stone recording history of the island. A twenty minute drive along the ridge through Kintamani and up to Pura Penulisan, which looks out over to the north coast. Climb up the steps to the temple, for the magnificent view, and then drive down to the village of Balingkang (site of the ancient kingdom of Balinese King Jayapangus & his chinese Bride putri Kang Cing Wei who are symbolized by the giant Barong Landung puppets).  Writing sessions and picnic lunch in a coffee plantation amidst the perfume of the coffee flowers and the aroma of ginger tea and coffee luwak.
Day 5:

8-9am – breakfast
9-11.30 am – morning workshop – Conflict, resolution, impact. Making the three act structure work for your story.

11.45 –  West To Sideman, transfer to Darmada Resort, easy optional  bicycle ride for those interested
1pm – Lunch, Darmada
3 p.m – Explore Sideman
6pm – readings
7.30 – dinner.
Day 6:  – as above, 9.30 am Morning meditation followed by long writing period, 1pm lunch, optional afternoon excursion, pre dinner readings 7.30 dinner.

Day 7:   – 9.30 am Morning meditation followed by long writing period, 1pm lunch, optional afternoon excursion,pre dinner readings, 7.30 dinner.

Day 8: – 9.30 am Morning meditation followed by long writing period, 1pm farewell lunch,  after lunch workshop  where writers present pitch inc synopsis and excerpt, 3pm afternoon tea.  Transfer to airport for evening flight or continue on own itinerary.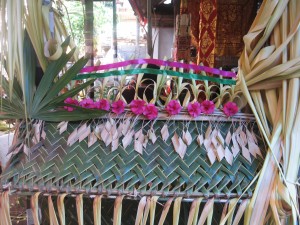 What To Bring
Summer clothing
Warm clothes for evening inc. warm jacket
Walking shoes
Sarong, swimming costume
Hat
Sandals/ thongs
Mosquito repellent, block out
Notebooks (different sizes)
Pens, coloured pencils, glue stick, small scissors
Lap top or Pad,
Rechargers, adapters
Writing you want feedback on
Synopsis, outlines, chaps of current writing project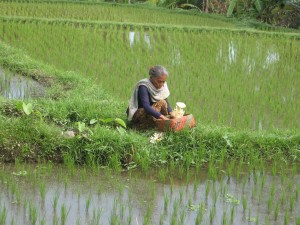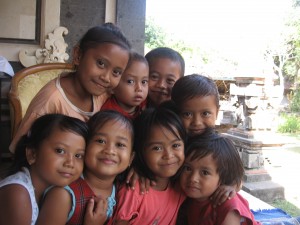 For Writers Journey terms and conditions see below.