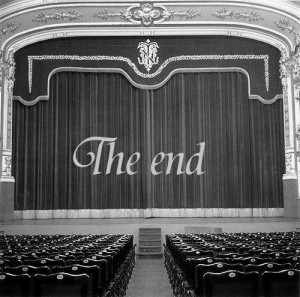 BALI     FIJI    BURMA   MOROCCO   LAOS   VIETNAM
 Moroccan Caravan. Jan 9-22, 2014 – Fez, Tissardmine, Erg Chebbi, Marrakech – a 12 day desert journey.

Temple Writing In Burma Feb 11-23 – 2014  inc. Irrawaddy Literary Festival.
 Breakthrough Writing in Fiji March 8-15, 2014 – Eat, Snorkle, Write, in Fiji's hidden paradise.
 Indochine Journey, Vietnam  Aug 15-31, 2014– following the footsteps of Marguerite Duras.
IN SYDNEY
Summer Writers Lab, Nov 24 – Jan 27, Petersham, Sydney or Online.
Mapping The Memoir, Dec 7 -8, NSW Writers Centre.
Talking About Writing,  Meet Ups in Newtown. Next – Dec 5, 6.30-8.30 pm.
Writers Journey Blog

The Silly Season is upon us and summer is a comin' in, and it seems more than ever there is just no time to write. The holiday period (especially here in the southern hemisphere) can be the best time of year to finish what you started earlier in the year.
You may be thinking you just want a break from everything, to lie on a beach and read for a week or two, but while you are reading, spare a thought for the writer who spent at least part of every day, putting those words on the page.
For that's what it takes – no holidays for writers I'm afraid – however you don't have to get yourself in a tiz , you don't have to deny yourself a holiday, just use some of your holiday for your own writing.
Set yourself an exercise each day based on your holiday reading. Write down three things you notice about your holiday author's voice, three paragraphs you love, three types of descriptive detail, three things about the structure, characters, plot points, underlying themes. Apply the same tasks to your own work. Each day in your hour or more of holiday writing time bring one of those things into your writing. More importantly set some goals for the end of summer. Make a pact to finish something – a story, a chapter, a clutch of poems or songs, halfa  a script, a draft.
We will be doing the same at Summer Writers Lab, just so you know you won't be alone. Or get in touch with me to set up your Summer Mentoring Program right now!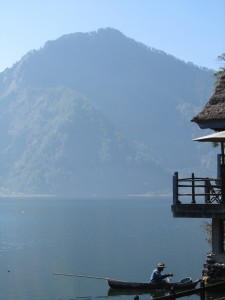 BALI     FIJI    BURMA   MOROCCO   LAOS   VIETNAM
When you travel as often as I do, coming home is a simple pleasure, and for us writers, just as important as the trip away. This time we are coming home from our sixteen day Backstage Bali adventure. Twelve writers started out at Lakeview Hotel, Kintamani, for our four day intensive, nine carried on to the Ubud Writers and Readers Festival, while the four who stayed on for an extra week at Gaia-Oasis mountain retreat were joined by an extra three local writers. Our impressive line up of writers and poets included Jennifer Mackenzie (her poem-novel Borobodur, is published by Transit Lounge and Lontar), Michelle Leber, whose poem-mythography, The Yellow Emperor, will be published in 2014 by Five Islands Press, Ann Beaumont, author of five books on Australian history and heritage, Di Bates, prolific award winning childrens author (The Girl In The Basement,  Crossing The Line), Peter Bishop, award winning short story writer and childrens author Jen Chambers. We also had writers from Singapore, Cambodia (via Alaska), Kuala Lumpur and Surabaya. One of the important aspects of a trip like this, along with the support, camaraderie and inspiration fellow writers always give, is the encouragement, no matter what level you are at, simply to keep going. On Writers Journey retreats there is no division between beginners, intermediate or advanced; we all dive in the deep end together, and I love witnessing the generosity of the experienced writer towards the novice and in turn how valuable it is to be reminded of the fresh approach of 'beginners mind'.
But for all of us, no matter how life changing, ground breaking and productive our time away has been, it's the home coming that is the real test. Can you stick to the goals you set for yourself in your writer's paradise? Can you keep your resolve when you arrive home to all the distractions of modern life?
Of course you can, if you simply remember everyday, to come back to your writing, as if you are coming home to the words on the page; the comfort of forming lines, letters, phrases, sentences, paragraphs, chapters, allowing them to give shape to that important story you must tell.  For when writing  feels like coming home, then you know you have really arrived.
COMING UP!
Jan 9-22, 2014: Moroccan Caravan. Fez, Tissardmine, Erg Chebbi, Marrakech – a 12 day desert journey.

Feb 11-23, 2014, Temple Writing In Burma – inc. Irrawaddy Literary Festival.

March 8-15, 2014. Breakthrough Writing in Fiji – Eat, Snorkle, Write, in Fiji's hidden paradise.
Aug 15-31, 2014, Indochine Journey, Vietnam – following the footsteps of Marguerite Duras.
What our Bali writers said about this years Backstage Bali.
"Jan Cornall has a talent inspiring writers – a gift – the creative visualizations she summons are stunning, provocative and fruitful – she is lucky to have found the Writer's Journey as her sustenance in life, it suits every part of her. Like everyone, I too would like to extend my gratitude to Jan and our host Kadek – we were very fortunate to have you both as guides, to experience Bali through your eyes certainly imparted a richer experience. So many highpoints, but Kintamani was a creative force in itself, that I recognize today while shuffling through my notebooks".Michelle Leber, poet, Melbourne.
Thanks to everyone for being enthusiastic and friendly fellow travellers and writers.Thanks to Trishna for the talk and handout and the design of Lakeview, including my room and its spectacular views from the bathroom.Thanks to Kadek for looking after us at Lakeview, for the expeditions, information and talks, for your abundant enthusiasm, and especially for loaning us the life-saving cushions at the Jalanan film showing. Thanks to Ketut and all his extended family for looking after us at Ubud, especially to his brother-in-law "Ketut the fourth" who drove me around sightseeing on Wednesday morning to the coffee plantations and such after the rest of the group had left and later to the airport.But most of all a huge thankyou to Jan for organising this retreat, for the workshops, for the entertaining poetry recitals,  for looking after us all, and for letting us share this wonderful experience.As for me I'm back at work now. But on the plus side I've now written the first chapter of my book. Well, the first draft of the first chapter at least. On to chapter two… Julie Freeman, novelist, Perth.
Thanks so much Jan for a wonderful 10 days – the inspiration, meditations, and encouragement throughout the retreat and for keeping us going throughout the Festival. And thank you Kadek for your lovely accommodation, spectacular views, and the informative excursions. Leone Carroll, memoir writer.
Jan, Kadek,thanks for a great retreat – wonderful workshop, superb organization, gd food

Hope to join your other retreats and to come to Kintamani, this great place again! To all my retreat mates, I have learnt much from all of your beautiful writing! Thanks for enriching my life

.
Tara L, novelist, Singapore.
Ive started on my first follow-up task from the retreat.  You can see my
new blog here
.I do look forward to my next trip with Jan (maybe to Gaia next year!)  and the continued success of all of our work.   Kudos to Kadek for spectacular logistics.
Ellen Maling, memoirist, Phnom Penh
BALI     FIJI    BURMA   MOROCCO   LAOS   VIETNAM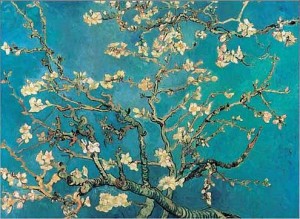 When writing becomes a chore and it all seems too difficult, how do you get the bounce back into your creative process? We all know the feeling – you are two thirds into your draft and you hate the sound of your own words, you're sick to death of your main characters, you've lost your way,  lost the plot and made a decision to definitely go back to your day job!
It happened to me recently and luckily I was able to trick myself back into the writing, via a different portal. There I was, emailing my mentor, the wonderful Claire Scobie (yes, writing teachers need mentors too!) telling her it was all too hard and maybe instead of writing the book, I'd just do it as a blog. By the time I pressed' send' I was already writing my first blog post, adding pics and quotes and deciding that maybe I could just write pieces around the book; the journey, the process, muse over the content, key themes etc.
Now these are things I usually do in my scrap book, but the advantage of a blog is you have the satisfaction of instant publishing, of finishing something in a day – seeing how it looks in print with pics and graphics and layout. If you want, you can put it on public view or a select view – either way you have the sense you are writing for an audience, not just for your doubting self, and this fact alone brings a punch and bounce back into your writing.
Each blog post becomes a chapter that can be presented in or out of order, then rewritten, reworked and rearranged at a later date.  Daily or weekly the blog provides a place where you can take the pressure off, where you can stop writing the book you think you should and enjoy the play of creative exploration. Then sit back and watch the energy bounce right back into your work.  And why shouldn't it – it is spring after all  – well in this part of the world anyway.
In Oct I will be getting my bounce back as a guest of the Ubud Writers and Readers Festival  appearing in the following panels and events:
Archipelagogo. 13/10/13
Jan Cornall presents a cabaret of poems, songs & stories (from her new book of the same name) penned during her travels around Indonesia over the past decade. At  Bar Luna.
Jalan Jalan:14/10/13
Come Jalan Jalan with some of the Festival's adventurous storytellers & intrepid travellers. Jalan Jalan means 'to wander' in Indonesian & this event is now an annual UWRF tradition. Join Claire Scobie, Jan Cornall & Jon Doust as they take you through the heart of Ubud, & then on a gentle stroll through the rice paddies as you head to the gorgeous Sari Organik. Over a delicious organic brunch & while looking out over Ubud's stunning rice terraces you'll hear stories from both near & far.
Writing On The Road 14/10/13
Backpack (suitcase), notebook, laptop, mobile, camera, research, desire, courage… Hear from these travel writers about their experience writing from the road — is it always so easy to find an original angle & what lengths do you go to to find the story? With Laura Jean Mackay, Claire Scobie, Tom Doig, Jan Cornall.
Check out the rest of the Ubud Writers Festival Program here.
WRITERS JOURNEY ADVENTURES – BOOKING NOW!

Oct 7-16: Backstage Bali (inc 5 days at Ubud Writers Festival).  BOOKED OUT!
Jan 9-22, 2014: Moroccan Caravan. Fez, Tissardmine, Erg Chebbi, Marrakech – a 12 day desert journey.

Feb 11-23, 2014, Temple Writing In Burma – inc. Irrawaddy Literary Festival.

March 8-15, 2014. Breakthrough Writing in Fiji – Eat, Snorkle, Write, in Fiji's hidden paradise.
Aug 15-31, 2014, Indochine Journey, Vietnam – following the footsteps of Marguerite Duras.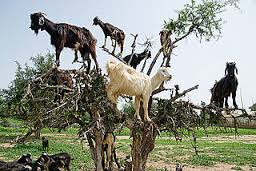 We all know writing is a lonely job, not unlike that of a goatherd, I sometimes think. All day long the lonely goatherd must watch his or her flock, making sure their charges don't run away, choke on poisonous grasses or get stuck in bogs or rocky crevasses. He has to use his crook (that big long stick with the curve on the end) to move them along to greener pastures, before they eat up everything in sight, leaving a dusty wasteland behind.
Just like us and our words; all day long moving them about the page, letting them graze a while before picking them up with our writer's crook and trying them out in different positions – a longer or shorter paragraph, a spot at the beginning or end of the chapter, letting them feed a while here and there, watching to see if they become fat, plump or too complacent, before moving them on somewhere else.  And still watching out for the runt, for you never know when that shaggy old discarded sentence might just turn out to be the one you need after all.
I wonder if goatherds and shepherds do in fact feel lonely – perhaps they are glad to spend the day away from the clamour and craziness of their big families.  The trouble with writing is most of us don't have a big crazy family to come back to at night – or not one that would get what we have been doing all day. We have to find our own family or community who can understand, like the goatherd, that we spent a whole day staring at one sentence as he would at one blade of grass.
Where do we find these communities? At our local writers' or neighbourhood centre, in a local cafe, on the net, or we can start our own. Put an ad out for like minded scribblers and doodlers and arrange to meet up at a local bar. Designate one person each time to be in charge, to facilitate discussion and writing excercises, and always have time at the beginning where everyone can check in and talk about how their writing is going. Talking about all the ups and downs of the writing process is just as important as getting feedback on your writing. And reading your work, even though it is terrifying, is always good . You know as soon as the words are off your tongue what needs fixing and what sounds just right. Apart from anything else it is good just to be in the company of other writers, or goatherds, who don't have to ask you what you did all day, because they know!
Join one big writer's community at Ubud Writers and Readers Festival this October with writers from the Asia Pacific region and beyond, sharing their stories.  Still a couple of places left on our Backstage Bali Retreat.
Writer's Journey adventures booking now!
Oct 7-16: Backstage Bali (inc 5 days at Ubud Writers Festival). A mountain retreat, an inspiring festival or with optional add on writing week Oct 7-22
Jan 9-22, 2014: Moroccan Caravan. Fez, Tissardmine, Erg Chebbi, Marrakech – a 12 day desert journey.

Feb 11-23, 2014, Temple Writing In Burma – Green tea and Buddha's in a brave new land.
 March 8-15, 2014. Breakthrough Writing in Fiji – Eat, Snorkle, Write, in Fiji's hidden paradise.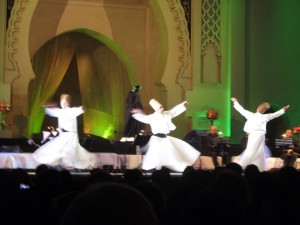 Seven writers set out early this month to write the sacred at The Fes Sacred Music Festival. By the time we began our workshops we were eleven, joined by three local writers, including Moroccan screen writer Si Mohamed Abarda and a young family member of one of our attendees. What does it mean to 'write the sacred' we asked ourselves as we made our daily rounds of morning workshops, afternoon, early evening, mid eve and late night concerts.
Is a sacred song or story necessarily connected to religion, the holy, a divine faith, or can it mean sacred to self , a precious story,  one we revere or hold close to the heart. As we watched and  listened to Sufi singers and dancers, African desert storytellers,  an Algerian big band, musicians and dancers from Andalusia, grand divas of the Arabian nights, and many more, our hearts and minds filled with music, spilling words onto the page that were surprising and transforming.
One of our party decided not to write but instead to sing, another determined to change the place she wrote; from one of darkness to one of light. Others confronted  and overcame fear: of the blank page, of trusting their writing, of getting lost in the medina (the labyrinth of narrow lane ways in the old city we negotiated each night to find our way home). I'm happy to report that we didn't lose anyone, and instead found  a great amount of talent just waiting for an outlet. and find it we did at the Festival Fringe in the pOp Up Gallery in the souk, set up by Jess Stephens from a arts local organisation called Culture Vultures.There we gave an impromptu performance of poems and prose pieces for the entertainment of locals and passers-by. One way to overcome your fear of writing is to one day write and the next day to read your work in public!
Read some of the writing here. Pics of our Sacred Song, Sacred Story retreat will be up next week.
In the meantime think about which are the stories that are sacred to you? Are they known tales, already told? How might you adapt them to the story you want to tell, or do you have a sacred story secretly tucked away just waiting for the right music, the right conditions, the right atmosphere to be told?
Here's what some of our Fes writers said:
Elizabeth Vongsaravanh, poet, Laos.
"My second retreat with Jan, this time in Morocco with my 14 year old daughter who also joined the workshops -a completely unknown place for us where I wouldn't have thought of visiting if it wasn't for this opportunity,  Sacred Song, Sacred Story.
I arrived, again–as 'usual' thinking I will not be able to write anything, the soul of my pen had ran dry and my imagination is in a rut. Jan didn't think so. Her meditations took me back to my sacred place and filled some pages with words that were stuck inside that pen.
I loved her idea of structure- and her method helped me at first to put my book of poetry together, and again, I was able to see clearly the way I'm structuring the story am currently working on.
Anna Vongsaravanh 14, student, Laos.
"I've learned that everybody is inspired by something different, they notice different details of the same image, so everyone has a different story to tell. Some people walking and looking let the images go away, they forget about them. But the people I've met in Fes in the workshop, they kept every detail of what tehy've seen and heard, tinking of them as a movement of a picture in a still frame, or a song, sang out loud! I really liked the time I've spent with Jan and the writers and now I know more about how to express the world around me."
Inkala Gisela Bleyer, translator, poet, Germany.
"Even though I have resisted writing for a long time and apart from journaling here and there on travels or in challenging phases of my life, I have not written more than contributing a chapter to a book that has not been published yet. Yet I felt a strong call to join Jan for her writer's retreat during the World Festival of Sacred Music in Fez, Morocco this June (2013). It has been a very inspiring experience and Jan's way of coaching and encouraging even a beginner like me is wonderful!
The chosen location was superb, the overall programme beyond the writing workshop time very well organised and orchestrated. I highly recommend these Writer's journeys workshops to everyone interested in writing – whether experienced or beginner. They definitely can open inner doorways to more creative expression."
Christine Colton, photographer, arts worker, Darwin.
As a confessed non writer at the workshop, in the company of so many serious and professional authors, I was probably a little daunted at the outset. As one who has a great love of words I took on the challenge, in spite of the potential conflict of interest with my love of music and its wordless yet potent ability to touch one's emotions and physicality, to communicate, inspire, transport and delight. I was intrigued by the idea of responding to the sacred music festival, but am not sure that I succeeded in the task – I found myself writing about the past, and my daily experiences and using the music more as an escape from the rigours of writing and presentng my thoughts. I found Jan's extremely flexible and laconic style of leading the workshops completely wonderful to work with. I learned such a lot from my fellow participants, about life, writing, Morocco and Sufism and the exotic erotic…I thank them all most sincerely for their company and generosity and tolerance of my efforts.
Claine Keily, poet, teacher of English Literature, Darwin.
I attended the Sacred Song, Sacred Story writing retreat in Fes and participated in the creative writing workshop run by Jan Cornall. She is a sensitive, well informed and respectful teacher, who was a lot of fun work with. I was surrounded by a variety of seasoned writers who I grew to admire. We went on tours of ruined gardens together, and put on an impromptu poetry reading at a pop-up gallery in the Medina. I enjoyed the retreat greatly and I recommend it to all.
Writer's Journey adventures booking now!
Oct 7-16: Backstage Bali (inc 5 days at Ubud Writers Festival). A mountain retreat, an inspiring festival or with optional add on writing week Oct 7-22

Nov 24 -30 :  Mekong Meditations, Luang Prabang Laos. Find yourself in  writer's heaven.
Jan 9-21, 2014: Moroccan Caravan. Fez, Tissardmine, Erg Chebbi, Marrakech – a 12 day desert journey.

Feb 2014, Temple Writing In Burma – Green tea and Buddha's in a brave new land.
 March 8-15, 2014. Breakthrough Writing in Fiji – Eat, Snorkle, Write, in Fiji's hidden paradise.